Gaix-X Data Spaces
Why Stackable for Gaia-X Data Spaces?
The European initiative Gaia-X aims to build a data and infrastructure ecosystem that is build upon the principles of openness, fairness, data protection, security and transparency. Stackable values Gaia-X for its reliance on open standards and support for open source code as an alternative to proprietary technologies. That's why Stackable has been with Gaia-X since the beginning.
Gaia-X fosters innovation by making data accessible and promoting trusted data sharing with diverse partners. To achieve this, it uses the idea of "data spaces". Stackable is actively involved in two Gaia-X projects, using its expertise in data processing and analysis to help create these data spaces in different domains.
"I am pleased to recognize Stackable as a key project partner in Marispace-X – Europe's central initiative for maritime digitization – with a special focus on industrial applications. Together with Stackable and our esteemed partners, our common goal is to create a common virtual space for maritime data, paving the way for novel business models, while adhering to the principles of defined federated services and European values. This collaborative effort will significantly advance the Blue Economy."
Jann Wendt, CEO north.io GmbH, project leader of Marispace-X

Data Exchange
YOUR sovereign data exchange
Gaia-X enables the creation of data spaces through trusted platforms. These are governed by common rules that allow users and providers to share and exchange data securely. The Eclipse Data Space Components (EDC) define and implement a framework for data exchange within data spaces. 
Stackable and IONOS have implemented a ready-to-use EDC Connector:
control plane to negotiate policies for sovereign data sharing
data plane for transfer between S3 buckets (currently supporting IONOS cloud)
k8s operator for convenient rollout in Kubernetes environments 
integration into Stackable Data Platform Management toolbox

Identity & Trust
Identities & policies for data services
Establishing trust between sovereign participants is the critical success factor of any data space. Therefore, Gaia-X introduces a software framework for control and governance and also defines a standardized catalog of policies and rules.
The Stackable Data Platform integrates seamlessly with this framework by following the same open standards as the corresponding XSFC implementations:
Open ID Connect as eIDAS standard for authentication and basis for self sovereign identities (SSI)

establish rule based trust on attribute basis by applying rego rules using Open Policy Agent 

credential and certificate management

Service Orchestration
MANAGE your Analytics Services
The goal of Gaia-X is to achieve transparency, control, portability and interoperability of data and services. The framework is intended to be deployed on any existing cloud platform that adheres to the Gaia-X standard.
Stackable's standard open source technology is well suited for orchestrating data spaces and providing analytic services to their participants:
e

nable integrated advanced smart data services
adhere to Gaia-X standards and integrate into federated services toolbox e.g. by offering service credentials  
supports interoperability and interconnectivity of services as well as hybrid and multi-cloud deployments 
Research and Development: Stackable Data Platform for GAIA-X Projects
COSMIC-X: COLLABORATIVE SMART SERVICES FOR INDUSTRIAL VALUE CHAINS
Background: Efficient optimization of the various processes surrounding industrial machines leads to a significant reduction in production and distribution costs and sustainably strengthens the competitiveness of a company in the mechanical engineering sector.
This optimization starts at the machine itself and extends along the entire supply chain, from spare parts to optimized maintenance services. A trustworthy and secure data-based information exchange plays a central role in ensuring this success.
Research objective: With the European data infrastructure Gaia-X, the foundation has been laid to enable trustworthy and secure data-based information and business models in the areas of production and services. One project that will indeed benefit from this infrastructure is COSMIC-X, which uses the Gaia-X platform to define comprehensive requirements for cross-company data exchange and to implement exemplary solutions. 
COSMIC-X focuses on the analysis and implementation of three major use cases: digital twins, trusted supply chains and platform-based maintenance & service. These future-oriented scenarios will be realized with the help of industrial data spaces and advanced smart services in order to exploit the full potential of the aforementioned use cases within Gaia-X.
Stackable's role: Stackable provides the data services required for data sharing, storage and processing within the data space, including the development and management of machine learning models. In addition, Stackable integrates its data platform with Gaia-X tools to ensure that the broad standard set of data storage, sharing and processing rules defined by Gaia-X are adhered to.
Project partners: Datarella GmbH, HAWE Hydraulik SE, Hochschule Furtwangen – IDACUS, inovex GmbH, Universität Stuttgart – ISW , Krohne Innovation GmbH, Schwäbische Werkzeugmaschinen GmbH, Stackable GmbH
Research and Development: Stackable Data Platform for GAIA-X Projects
Marispace-X:

Establishing a holistic digital ecosystem of the ocean
Background: The world of maritime sensor data is characterized by a very heterogeneous and non-standardized or vendor-specific structure, which has led to many highly specific developments and proprietary solutions. So far, big data technologies and complex analysis have only been found in commercial applications, and almost exclusively in the oil & gas exploration sector. In many cases, maritime data is collected through offshore and underwater expeditions, making the data expensive and valuable.
Research objective: Marispace-X aims to create a digital maritime data space based on the data sovereignty, security, interoperability and modularity of Gaia-X. Marispace-X offers new ways in maritime big data processing and sensor data analysis via edge, fog and cloud computing for:
Technologies and sensors for the Internet of Underwater Things
Collaborative management of offshore wind parks
Daten analytics and management for ammunition in the sea
Assess CO2 saving potential for biological climate protection
Stackable's Role: Stackable provides the data services required for sovereign data sharing, storage and processing within the data space. We are customizing and enhancing our services to the specific needs of maritime data processing , especially in the domain of efficient geo data processing with Apache Spark and Apache Sedona and performance optimization of INTEL based cloud infrastructure. Together with IONOS we support the development of Eclipse Dataspace Components  (EDC) by contributing Kubernetes operators for EDC-Connector deployments and we integrate our toolbox with the toolbox of XFSC/GXFS.
Project partners: IONOS SE, north.io GmbH, Trueocean, Geomar Helmholtzzentrum, MacArtney Germany GmbH, Stackable GmbH, Universität Rostock, Christian-Alberechts-Universität zu Kiel, Fraunhofer Institute for Computer Graphics Research IGD 
Our Specialist for Gaia-X Data Spaces
Need more Info?
Contact Stefan Igel to get in touch with us: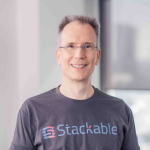 Stefan Igel
COO of Stackable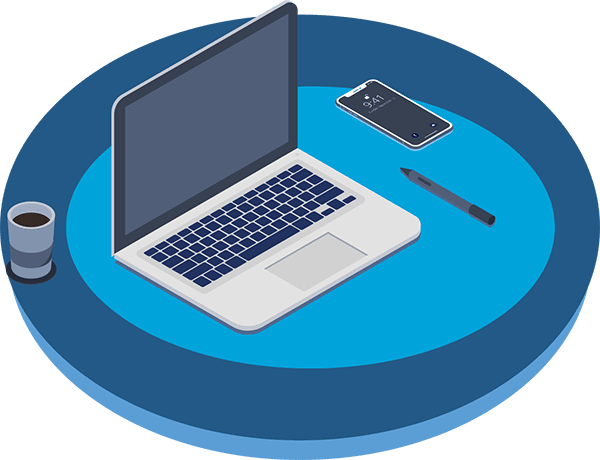 Subscribe to the newsletter
With the Stackable newsletter you'll always be up to date when it comes to updates around Stackable!