Manufacturing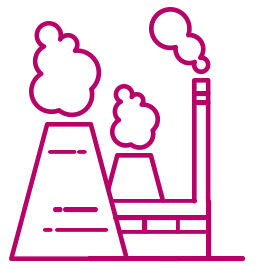 Why Stackable for the Manufacturing Industry?
The Stackable Data Platform is particularly suitable for meeting the specific needs of manufacturing companies that want to use IoT and Industry 4.0.
Our platform provides powerful data tools that can help you streamline your manufacturing processes, gain real-time insights into your operations and stay ahead of the competition. Here's what our platform can do for you. 
IoT integration
From MQTT to Insight
Our data platform is designed to seamlessly integrate with your IoT devices and platform. This data can be used to optimize your operations, reduce downtimes, and make more informed decisions about your business. Our IoT integration capabilities can help you:
Monitor machinery in real-time
Track inventory levels
Gain deeper insight into supply chains
Analyze data to identify trends

Industry 4.0 ready
Digital Transformation
Our data platform is designed to meet the specific requirements of modern Industry 4.0, i.e. it supports the digitization of manufacturing processes and helps you to stay one step ahead of the competition. The solution taps into the latest technological innovations, including:
Predictive maintenance
Process automation and supply chain integration
Artificial intelligence and machine learning
Advaced analytics and data visualization
Digital Twin
Advanced simulation
The Stackable Data Platform enables the implementation of new digital concepts for the industry such as digital twins. Seamlessly replicate physical assets for real-time insights and optimization. Discover the potential of Digital Twins:
Optimize customer support
Boost process and production efficiencies (IT/OT-convergence)
Enhanced design and testing
Efficient process simulation
Case Study: Stackable Data Platform for Martin GmbH
Emission monitoring for modern waste management
Background: MARTIN GmbH, a leader in modern waste-to-energy solutions, sought to elevate their services by harnessing loT data for plant operation monitoring and tailored services. Their existing on-prem data solution no longer met the demands of increasing query loads and performance requirements. To unlock the potential of data-driven products, they needed a versatile solution that also addressed data sovereignty concerns.
Challenge: The primary challenge for MARTIN was to expand their data capabilities to incorporate loT-generated data effectively. They required a solution that could not only handle higher query loads and deliver superior query performance, but also grant them the flexibility to gain insight into waste-to-energy plants with MARTIN technology. Achieving data sovereignty, ensuring they retained control over all data, was also a key concern.
Solution: MARTIN found the perfect match in the Stackable Data Platform (SDP). SDP provided a powerful solution to seamlessly collect and manage loT data, facilitating advanced services like plant monitoring paving the way for smarter analytic solutions. Its scalability and robust query performance exceeded their expectations.
SDP's flexibility enabled MARTIN to gain deep insights into waste-to-energy plants with MARTIN technology, which in turn enabled them to provide value-added services. Moreover, SDP's commitment to data sovereignty aligned perfectly with their needs, ensuring they maintained control over their data assets.
By implementing SDP, MARTIN not only met their immediate data challenges, but also future-proofed their operations for continued growth and innovation in modern waste-to-energy solutions.
The COSMIC-X research project implements use cases for data-based business models of industrial companies on the basis of GAIA-X infrastructures. Current technologies such as blockchain, federated learning and containerization will then be considered as possible solutions for
Industrial data spaces
Advanced smart services
Federation services
OUR SPECIALIST FOR Manufacturing Industry Solutions
Need more Info?
Contact Sönke Liebau to get in touch with us: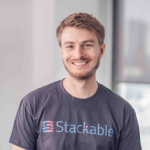 Sönke Liebau
CPO & CO-FOUNDER of Stackable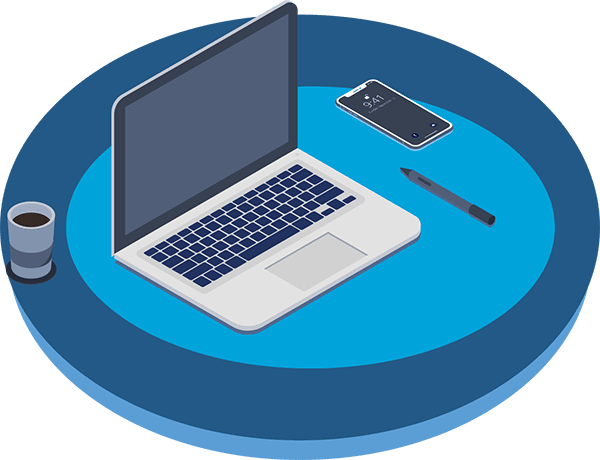 Subscribe to the newsletter
With the Stackable newsletter you'll always be up to date when it comes to updates around Stackable!