The modular open source data platform
The modular open source data platform
Popular data apps. K8s-native. Easy to deploy and run.
SEE A 2-MINUTE VIDEO SUMMARY OF THE STACKABLE DATA PLATFORM
To view this video, please accept cookies from Youtube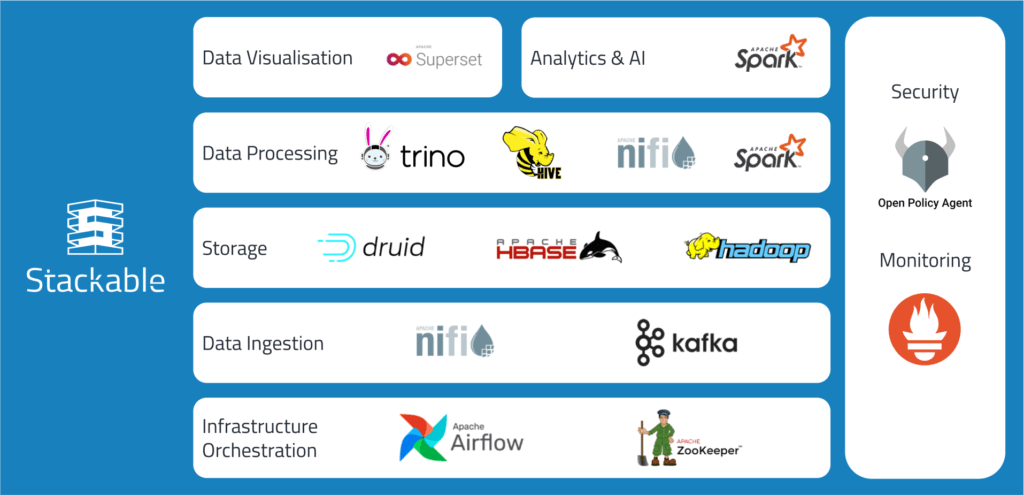 CREATE YOUR FLEXIBLE DATA ARCHITECTURE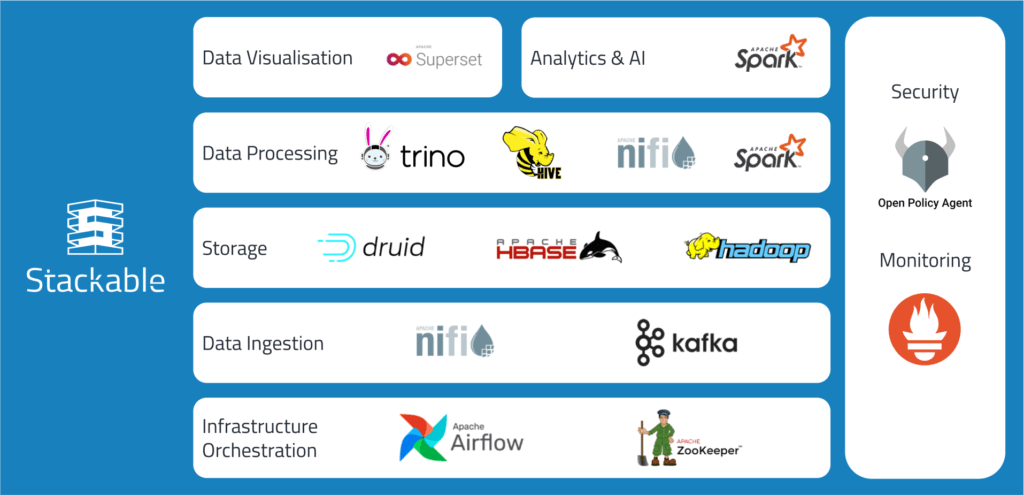 The Stackable Data Platform was designed with openness and flexibility in mind. It provides you with a curated selection of the best open source data apps like Apache Kafka®, Apache Druid, Trino and Apache Spark™. While other current offerings either push their proprietary solutions or deepen vendor lock-in, Stackable takes a different approach. All data apps work together seamlessly, and can be added or removed in no time. Based on Kubernetes, it runs everywhere – on-prem or in the cloud.
Use it to create unique and enterprise-class data architectures. For example, it supports modern Data Warehouses, Data Lakes, Event Streaming, Machine Learning or Data Meshes.
data platform configurator
Launching your Data Platform is easy
stackablectl and a Kubernetes cluster* is all you need to run your first stackable data platform. Within minutes, you will be ready to start working with your data. Configure your one-line startup command right here.
Similar to kubectl, stackablectl is designed to easily interface with the Stackable Data Platform. Use the command line utility to deploy and manage stackable data apps on Kubernetes. With stackablectl, you can create, delete, and update components, view your new cluster, and invoke sample applications.
Stackable was founded in 2020 from the community ethos and therefore makes its platform available as an open source product with freely accessible source code with a commercial service and support offering. Only software with non-restrictive, open source licensing is included in Stackable Data Platform meaning you're free to use it however you want at any scale.

We are convinced that the future of software development is open source. With Stackable, we want to go down this path and are looking for bright minds, tinkerers and developers who will accompany us on this path as employees or contributors. Whether it's a pull request, issue or Github comment – get in touch with us and become part !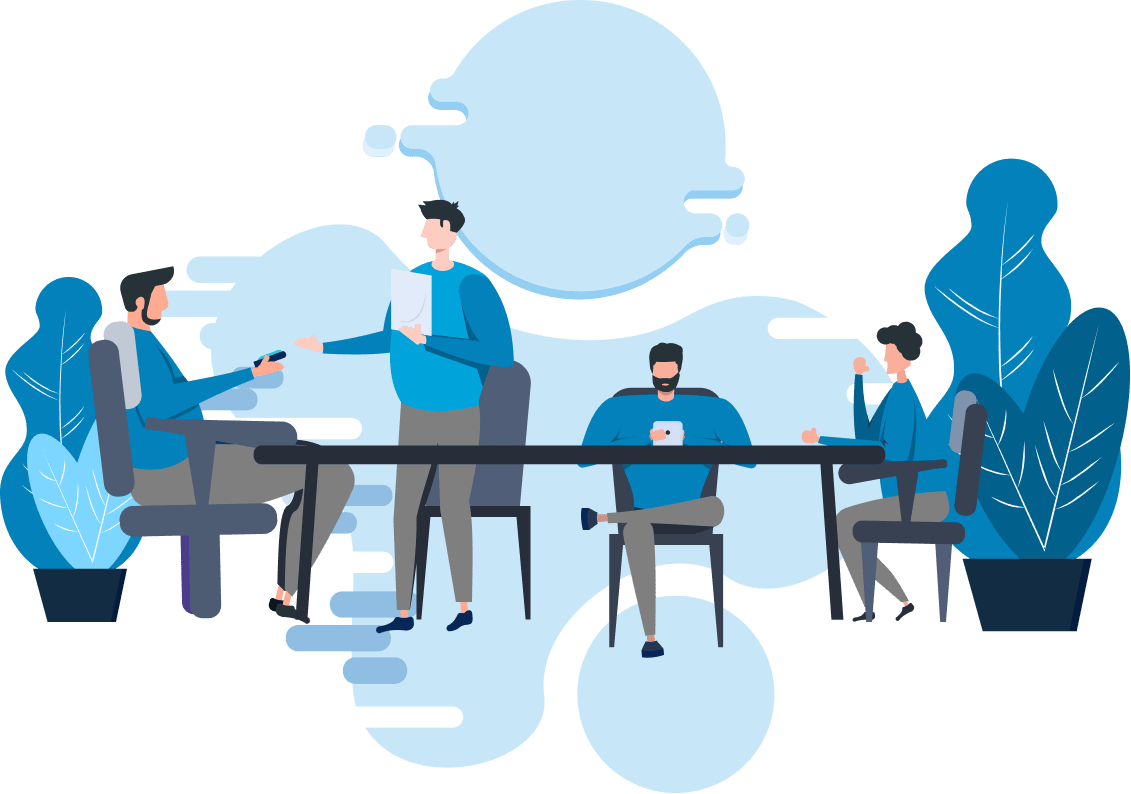 Stackable is the modern, open source data platform flexible enough to meet your needs.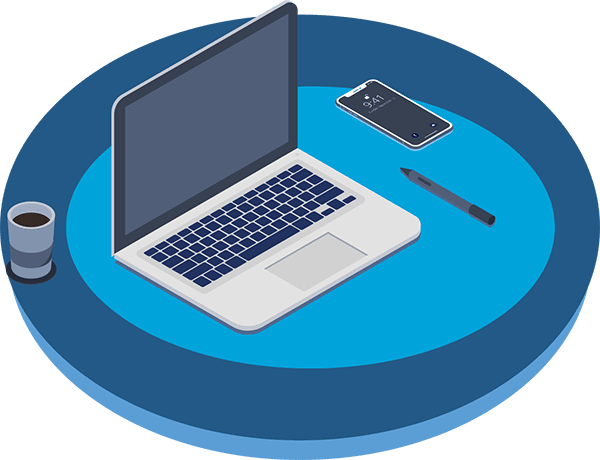 Subscribe to the newsletter
With the Stackable newsletter you'll always be up to date when it comes to updates around Stackable!